I couldn't make this story up if I tried.
Over 5 years ago Lindy House and I met at a homeschool get-together. We talked briefly and saw each other maybe a couple more times that year.
We never kept in touch, Facebook wasn't the big thing yet;)
Two years ago while Lindy was living in TN we found each other online. I was in the process of adopting Benji and Tayia. Lindy then moved back to FL and began the process
to adopt Gabe and Levi.
After committing to her boys we found out that my Taiya and her Gabe were actually
in the same crib together.
We also learned that her Levi took Benji's place in his group after Benji went home with the us!
How crazy is that!
While in Ukraine we saw a little boy that caught our eye.
He was sweet and kind, and wanted nothing more than to have a mommy and daddy.
We ached to find him a family. All along not realizing God's amazing plan.
We were THAT family.
Long story short, the Falvo's are returning to adopt Phillip!
The House's also met an adorable, blue eyed little boy while they were adopting last year.
He was in their Levi's group.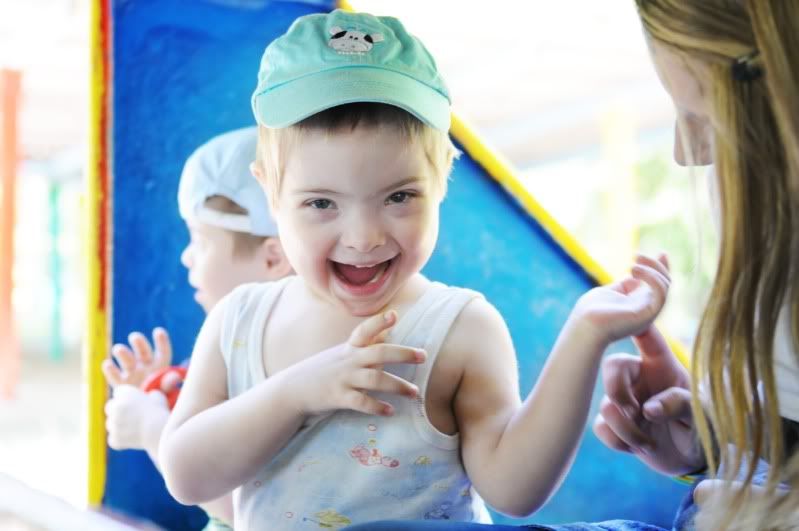 Kole. They fell in love at first sight.
By God's amazing grace and goodness, we are going back to rescue our sweet boy!
*This just in! Someone has generously offered to give $1,300
IF we can get 30 people to each get FIVE of their friends in the next 5 days to enter.
For each of you that gets 5 friends to enter, we will give YOU FIVE entries for yourself!
The deal gets even sweeter.....
All local (Hernando County, FL) people who take the challenge and sign 10 of their friends up will get half a dozen cake pops made by "Little Big Cakes"
hand delivered to you!
How sweet is that!
So spread the word on FB, at your office, church, etc. Get 5 or 10 friends each to commit and let us know by leaving a comment with the list of names.
Once we hit 30 taking the challenge, we will automatically receive $1,300!!!!!!
Challenge starts NOW!
(Deadline is Monday, June 11th)
Our two families are now only awaiting our travel date to adopt Kole and Phillip, which we expect to have within 4 weeks!
God has been so amazing in writing every chapter of our stories. He has provided every single step of the way. Many of you have already been a part of that provision, and we are incredibly thankful.
With only $3,000 dollars each that we have to raise, we are confidant that God will once again provide.
Lindy and I together decided to do one last big fundraiser and we are so excited!
Many of you have donated some amazing items!!!
If you would like to be a part of reuniting 2 little boys and bringing them HOME to be sons and brothers, here is your opportunity:)
This whole month of June we will have an online auction. Both of our blogs will have the exact same items and the chip-in will go directly to the same account to be split between both families.
Our hope and prayer is to raise the remaining $6,000 we both need to travel and rescue our boys.
Here is how it will work:
*For every $10 donation you will get your name entered once.
*Entries can be made the whole month of June.
*The last day to enter will be June 30, 2012.
*We will draw names on July 1st and contact you so that you may pick your prize.
1st name gets first choice, 2nd name drawn gets to choose from the remaining, and so on.
We have so many great items for many of you to enjoy!
Of course the more entries you make, the higher chance you get to have the gift of your choice.
We will keep drawing names until the last gift is claimed.